EGR VALVE FOR FORD TRANSIT/Bus/Van/Platform/Chassis/TOURNEO/CUSTOM/V362/V363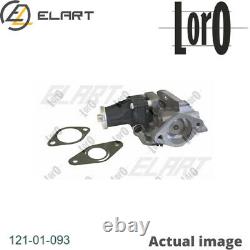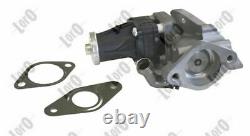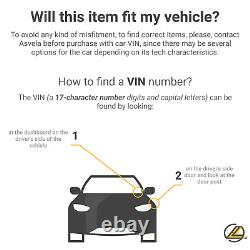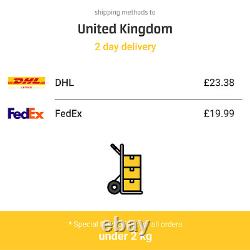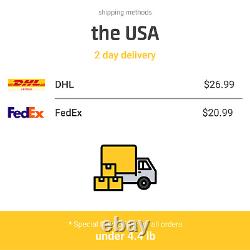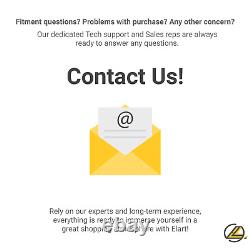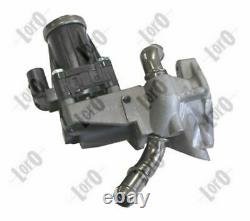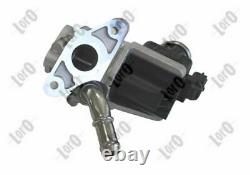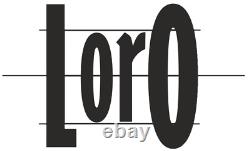 All tech data details in the listings description section are provided from official manufacturers' tech databases. Thank you for your understanding. TRANSIT Bus (FD_ _, FB_ _, FS_ _, FZ_ _, FC_ _). TRANSIT Platform/Chassis (FM_ _, FN_ _, FF_ _). 2.2 CD XLS 4x4.
2.2 TDCi XL 4x4. 3.2 TDCi LTD 4x4. 2.2 Td4 4x4 (L317). TOURNEO CUSTOM V362 Bus (F3). TRANSIT CUSTOM V362 Bus (F3).
TRANSIT CUSTOM V362 Van (FY, FZ). TRANSIT V363 Bus (FAD, FBD). TRANSIT V363 Van (FCD, FDD). TRANSIT V363 Platform/Chassis (FED, FFD). TRANSIT V363 Platform/Chassis (VQ, FED, FFD).
You can use YMM compatibility chart, but we want to pay your attention, that it was made as a general guide only. If you have doubts, questions regarding fitment or any other requests, please, contact Elart tech support for assistance. Strictly important to provide VIN code and detailed car information with your request since there can be different options for your car specific tech characteristics. The VIN 17-character number (digits and capital letters) can be found by looking at the dashboard on the driver's side of the vehicle or on the driver's side door and look at the door post. Packages sent by courier require signature. If you need our assistance, please let us to know. If you see that the package that courier tries to deliver is damaged, please fill up the claim form or do not accept it. NOTIFY US right away, we will arrange a replacement/reimburse your order A. This option works 30 days after the customer manager support contacted you. Items that are sent in vacum or lubricated film cannot be opened if the retuns is issued.
Please let us to know if you have not received our feedback, we will give feedback manually. This item is in the category "Vehicle Parts & Accessories\Car Parts & Accessories\Exhaust & Emission Systems\EGR Parts & Valves". The seller is "elartcom" and is located in this country: LT.
Brand: ABAKUS
Manufacturer Part Number: 121-01-093
Model: BOXER Bus, MANAGER Bus, BOXER Van, MANAGER Van, BOXER Platform/Chassis, MANAGER Platform/Chassis, TRANSIT Bus (FD_ _, FB_ _, FS_ _, FZ_ _, FC_ _), TRANSIT Van (FA_ _), TRANSIT Platform/Chassis (FM_ _, FN_ _, FF_ _), RANGER (TKE), RANGER SUV (TKE), DEFENDER Station Wagon (L316), DEFENDER SUV (L316), DEFENDER Cabrio (L316), DEFENDER Pick Up (L316), TRANSIT TOURNEO Bus, DEFENDER Platform/Chassis (L316), TOURNEO CUSTOM V362 Bus (F3), TRANSIT CUSTOM V362 Bus (F3), TRANSIT CUSTOM V362 Van (FY, FZ), TRANSIT V363 Bus (FAD, FBD), TRANSIT V363 Van (FCD, FDD), TRANSIT V363 Platform/Chassis (FED, FFD), TRANSIT V363 Platform/Chassis (VQ, FED, FFD)
Compatible Vehicle Make: PEUGEOT, FORD, LAND ROVER
Reference OE Number: DRFA DRFB DRFC DRFD DRFE CYFD CYFA CYFB CYFC DRRA DRRB DRRC CYRA, CYRB CVRA CVRB CVRC CYRC USR6 CVR5 UYR6 CV24 CVF5 CYR5 CYF5 CYFG, CY14 USF6 CY24 DRF5 DRFG DRFF DRR5 DT224 GBVAJQJ GBVAJQW SA2S, SA2W ENSA SAFA SA2R DRF4 CYFF CYF4 CVFF 4HG (P22DTE) 4HH (P22DTE), 4HJ (P22DTE) USRA USRB UHFA UHFB UHFC PGFA PGFB GBVAJPF FD__ FB__, FS__ FZ__ FC__ FA__ FM__ FN__ FAD FBD FCD FDD FED FFD VQ L316 TKE, F3 FY FZ CITROËN 9800555380 FORD 9C1Q9D475AB 1673226 BK2Q9D475CC, BK2Q9D475CD BK2Q9D475CB 9C1Q-9D475-AB 2026142 2021996 2017121, FB3Q9D475AC 1835009 1730360 RE9C1Q9D475AB LAND ROVER LR030027, LR055534 PIERBURG 7.01621.08.0 7.24809.40.0 MAGNETI MARELLI, 571822112063 QUINTON HAZELL XEGR191 HERTH+BUSS ELPARTS 70671304, SWAG 50 10 3576 AKS DASIS 095037N METZGER 0892069 0892620 NTN, EGR-FR-007 NRF 48317 DELPHI DIESEL EG10438-12B1 MAPCO 83610 JOHNS, AGR 32 48-180 JAPANPARTS EGR-0303 EGR-0314 VEMO V25-63-0019, V25-63-0019-1 ERA Benelux 555290 555290A 555290R ELSTOCK 73-0079, ASHIKA 150-00-0303 150-00-0314 MEAT & DORIA 88428 88428A1 88428E, IPD 45-8168 45-8275 JP GROUP 1519900800 INTERMOTOR 14479 EGR338, ERV145 LEGR138 KAWE 8813 16036 JDEUS EG012005V ASSO 70.0053 AUTEX, 959173 959280 HOFFER 7518428 7518428A1 7518428E DT Spare Parts, 13.45002 LUCAS DIESEL LEV0193 MOTAQUIP LVER178 FISPA 83.1318, 83.1318A2 DRI 717730079 QUATTRO FRENI QF00T00115 QF28A00021 ELTA, AUTOMOTIVE EE6076 XEG9288 JAPKO 1500303 1500314 RCA FRANCE, EGRCA50 KAMOKA 19048 RE-EX 508-00100 KRAFT AUTOMOTIVE 8852006, STELLOX 01-25055-SX HELLA 6NU 010 171-901 PEMEBLA JAPEGR-0303, JAPEGR-0314 MABYPARTS OEV010041 Metalcaucho 93068 STC T493068, OSSCA 19356 MOBILETRON EV-EU051 AUTLOG AV6033 AV6089 WILMINK, GROUP WG1494697 WG1724478 WG1749345 WG1796542 WG1796543 WG1837996, WG1898086 WG1899217 WG1938047 DIPASPORT EGR139AN EGR139N EGR139R, TURBORAIL TR00622 ESEN SKV 14SKV101 TRICLO 340205 CSV electronic, parts CGR4994 CGR4994C CGR5318 CGR5318C WE PARTS 330690485

---